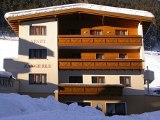 Important information regarding COVID -19
Overview for more Information
Concierge for your Health - service.kappl.com

Cancellation winter 2021/2022:
Due to the current situation, we have adjusted our cancellation conditions as follows: Cancellations are only valid in written form or via e-mail.
You can cancel all bookings free of charge up to one month before arrival.
In case of cancellation between one month and 11 days before arrival we will have to charge 70% of the original price
In case of cancellation in the last 10 days before arrival we will have to charge 100% of the original price as fee. (as per legislation by the Austrian Hotel Regulations)
If something happens in spite of all your eagernes for your holiday it is good to have a backup plan to spare yourself troubles in case of cancelation or an earlier than expected end to your stay. But als for more security during your holiday in Austria we recommend a travel cancellation insurance with: www.europaeische.at
All necessary details can be found in the information sheet of the "European travel insurance – Hotel Storno Plus" – also valid for cancellation cases in connection with COVID-19 illness: further information can be found here
We would like to grant our guests a carefree and hygenic stay. To achive that we adjusted our hygene policy and pay attention to corret cleaning und desinfection in the whole of the house. Of course we also strictly keep to the established hygene conventions and make sure to keep the required distance to our guest. We always act according to the current restrictions established by the Austrian Gouvernment.
Of course we understand the councerns of our guests, which is why we adjusted the cancellation policy for the upcoming Winter season (see above).
We also want to remind each of our guests to take their responsibility seriously and
ask them to keep their distance and care for other guests and the staff.